With the release of Netflix's brand-new true crime series Till Murder Do Us Part, fans are engrossed in the mystery involving Elizabeth Haysom, Jens Soering, and the deaths of her parents, Derek and Nancy Haysom. The topic "Did Jens Soering murder his girlfriend's parents in 1985— or was she the killer?" is what piques viewers' interest in the four-part series summary.
Derek and Nancy Haysom were brutally murdered at their Bedford County, Virginia, home in 1985. Jens and Elizabeth left the country in an attempt to avoid being named as suspects in the case. They were eventually apprehended in London in 1986, where they had been residing under false pretenses.
Why was Elizabeth Haysom Paroled? Here is what we know about their parole and conditions.
Why Was Elizabeth Haysom Paroled?
Elizabeth Haysom, a former student, and her German boyfriend Jens Soering, served time in prison for her involvement in her parents' deaths. She is one of the five children born to the late artist Nancy Astor Benedict Haysom and steel executive Derek William Reginald Haysom. In 1987, Haysom entered a guilty plea to two charges of accessory after the fact to murder.
During Soering's trial, she provided testimony stating that she had tricked her ex-boyfriend into carrying out the murders because her parents had wanted them to break up. She was sentenced to 90 years in prison and completed 32 of those years at the Fluvanna Correctional Center for Women in Troy, Virginia, before being granted release in 2019.
Elizabeth received one 45-year sentence for each murder, to be served consecutively. After police focused on Haysom and Soering, who had not been suspected of killing Elizabeth's parents at first, the couple left the nation and was later apprehended in England.
The state of Virginia had rejected Elizabeth and her ex-boyfriend's 14 parole requests previously. But, in 2019, they were granted parole conditional on their respective deportations to Canada and her ex to Germany.
As a part of the conditions of his parole, Jens was forbidden from returning to the U.S. or approaching any members of the victims' families, including Elizabeth Haysom.
Jens revealed that they were not given a reason why they were given parole suddenly after 36 years.
Since 2014, a Capital News Service analysis found, that Virginia has approved only six percent of parole cases. In a statement, Adrianne Bennett,  the chair of the parole board at the time, called Soering's claims of innocence "without merit," but noted that his and Haysom's deportation would save taxpayer money and suit the circumstances.
"Releasing Jens Soering and Elizabeth Haysom to their ice deportation detainers is appropriate because of their youth at the time of the offenses, their institutional adjustment, and the length of their incarceration," Adrianne said.
Elizabeth Haysom Location: Where Does She Live Now?
Elizabeth Haysom is reportedly residing in West Canada now.
Who Are Elizabeth Haysom Siblings?
Elizabeth Haysom had five siblings including her four half-brothers and one half-sister. They were born from previous marriages of Elizabeth's late parents Derek and Nancy Haysom.
Derek had three children named Varian, Julian, and Fiona from his previous marriage. Whereas his wife Nany shared two sons named Howard and Richard with her ex-husband.
Howard spoke publicly about his family saying, "Mommy was a feisty woman, and Pop sort of modeled himself after [late UK Prime Minister, Winston] Churchill. So, if you can imagine a Churchill and a Lady Astor flashing, loving each other, and raising a family together, [that was us]. It was a wonderful family."
In 1987, Howard testified that he was not satisfied with Elizabeth placing the blame on Jens, since he had learned from their mother that the two of them were scheduled to visit over the fateful weekend. "She has lied to me in the past and frankly continues to lie," Howard said. "I personally am not satisfied with the explanation that her guilty plea provided. I think Elizabeth was in the house at the time of the crime."
Elizabeth's half-brother Richard said, "We have an obligation to society to show the people what the consequences of such a crime are. I therefore would want to see the most severest penalty possible [for my sister]."
Howard is retired now and is currently residing in Knoxville, Tennessee. He was formerly a Medical Director at Greater Houston Emergency Physicians. He also worked as an Emergency Physician at Envision Physician Services, an Emergency Physician at SCP Health, and UTMB-Family Medicine.
Howard also ran his own practice Howard Haysom, MD.
As for his education, Howard went to Sydney Academy Sydney Nova Scotia, Lycée classique d'Echternach, Mount Allison University, Dalhousie Medical School, and Dalhousie University.
Richard was self-employed as a businessman. He studied Architecture and Environmental Design at Dalhousie University and also went to Sydney Academy Sydney Nova Scotia. He is now living in Calgary, Alberta.
Elizabeth's half-sister Fiona per her LinkedIn is a Professional English Educator for Professionals. She has also a Teaching Professional English at Team Success since October 2021. Previously, Fiona has worked for EPIK (English Program in Korea), Brighton Education Group, VIPKid, and EF Education First.
Fiona studied at Acadia University, ILI FOREIGN LANGUAGES INSTITUTE PRIVATE LIMITED, and the University of the Southwest, Hobbs, New Mexico.
Fiona is likely residing in  Saskatchewan, Canada.
Julian has been working as a Senior Project Engineer at WSP Canada since 2013. He served as a principal engineer at AECOM Australia Pty Ltd. His current residence is in British Columbia, Canada.
Elizabeth Haysom Net Worth
Elizabeth Haysom's net worth is under $100K. She attended the English boarding school Wycombe Abbey before enrolling at the University of Virginia. She was characterized as "a sophisticated beauty with a history of drug use."
According to Virginia Tech, Elizabeth spent most of her life studying in expensive overseas boarding schools and traveling through Europe. She never finished college, never held a job, and doesn't have any practical work experience, Richard Haysom said, though he has heard she's been taking design classes in prison.
Moreover, she also volunteers as an aide in the law library of the prison, where she's described as a model inmate.
"I'm in favor of her getting her freedom sooner," Richard Haysom (half-brother) said. "If she's paroled when she's 45 or 50 years old, she'll be too old to get a job, probably. Who'll hire her? Isn't it better that she gets released when she has more opportunities, more chance to assimilate?"
The roster Elizabeth updates four times a year with allowed guests may provide some hints to her post-prison ambitions. It suggests that she is trying to capitalize on her story even though it is frequently updated and consists primarily of friends. The author, Hornig, has repeatedly been on the list. He used to pay her visits at least once a month. Before she withdrew, he had intended to use her as a source for a book he was writing on the murders.
He no longer speaks to her very often.
Elizabeth Haysom Young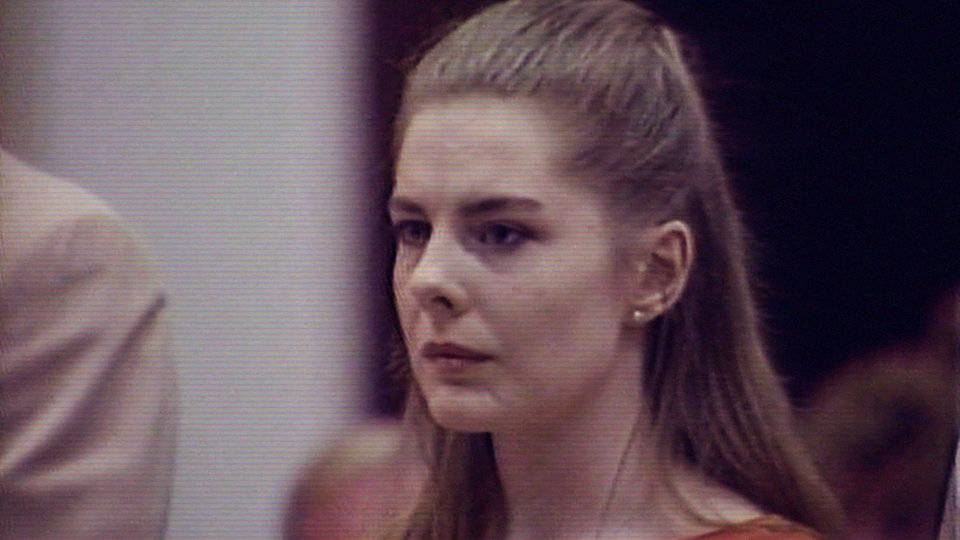 Related FAQs
How Old Is Elizabeth Haysom?
Born in April 1964, Elizabeth Haysom is 59 years old as of Nov 2023.
Where Was Elizabeth Haysom Born?
Eilzabeth Haysom, a Canadian citizen, was born in Salisbury, Rhodesia (Harare, Zimbabwe).
Is Elizabeth Haysom On Instagram And Facebook?
No, Elizabeth Haysom is not on Instagram or Facebook.